Welcome to CD Plans
Your Drafting Service for all Softplan users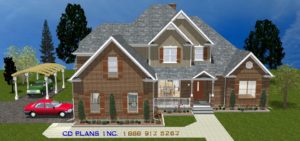 ---
If you are a Builder, Architect, Designer or a Plan distributor and need help with designing your plans, then we may just be the company you are looking for.
CD Plans has provided many SoftPlan users all over North America.
Specializing in SoftPlan Architectural Design Software for over 25 years, our services come with a wealth of experience.
New version beta testing, to working on the technical support staff at SoftPlan, have all given us a strong background of knowledge to get the job done.
CD Plans creates drawings to your specifications.
If you are looking for fast, friendly, knowledgeable, drafting services, call our information line to discuss how we can serve you.
Sounds simple?……it is. All plans are easily transmitted back to you upon completion.
We hope this is sufficient information and look forward to meeting your plan entry needs.
Please call or email for more details
Heinz Henkel
888-917-5267
519-576-6430
info@cdplans.com